Hi Guys!
Today I wanted to share with you some of my top packing hacks to save you time, money and stress! We have moved 8 times in the past 9 years and I have acquired quite a few tips and tricks along the way to make moving seamless so YOU can focus on the important stuff!
Tip #1
Recycle. Don't throw away your moving boxes! Use old moving boxes or find free moving boxes to cut down on expenses. We have recycled our moving boxes for the past two moves. I love this idea because the boxes are already labeled and the correct sizes for what you need to put in them. Once you move, just break them down and put them in storage for the next time! You can also call any Walmart or grocery store and ask when they will have available boxes to pick up!
Tip #2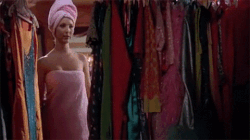 Purge. Go ahead and get rid of anything you no longer have use for. If you haven't used or worn it in 6 months, the chances are its time to get rid of it! If you are unsure about getting rid of something, I like utilizing the 20 in 20 rule. If you can replace it for under 20 dollars in 20 minutes than it's safe to toss. There is something so therapeutic about getting rid of excess things, it feels so "adult-ish"
Tip #3
Lists. I LOVE LISTS! Make a list of what you need to do and by when you need to do it! Give yourself a deadline to meet everyday. I typically make my lists room-by-room. Starting with the least important things ie: living room (knick knacks, home decor, ect…) and ending with the bathroom and kitchen as the last things to pack. Just a reminder… always leave a few boxes open just incase you've forgotten something.
Tip #3
Baggies. These little guys are lifesavers! Any item that is too small or that you don't want to get "lost in-the-shuffle", place in a biggie. I started placing all of our electronic cords and remote controls in small or large baggie and taping them to the television so that they won't get lost.
It has seriously made setting things back up a breeze!
Tip #4
Paper plates/ Newspaper. Instead of buying the super expensive wrapping paper for every dish and cup, I buy paper plates and newspaper! I use the paper plates to place in-between the glass plates to prevent breaks. The paper plates have a double-use because you will be needing them pre and post move until your officially unpacked! The newspaper can be used to wrap cups and glasses. Another great tip to prevent breaking stem-ware is to place a sock over the stem for extra cushion!
Tip #5
Trash bags. This is hands-down my FAVORITE packing hack! I saw this on Pinterest and thought it was super creative. I am here to tell you it works! No more buying wardrobe boxes or struggling to carry arm loads of clothes with tangled hangers everywhere. This method is a game changer! Simply place a section of clothes into a trash bag and secure at the top by criss-crossing the drawstrings over the hangers and….viola!
Packing can be fun, just grab yourself a Starbucks and put on some rap music and handle it!
There you have it….. my top packing hacks to save you time and money!
What are some of your own packing hacks you've picked up along the way? I'd love to hear them, leave a comment in the section below!